Source:  Halie LeSavage | Retail Brew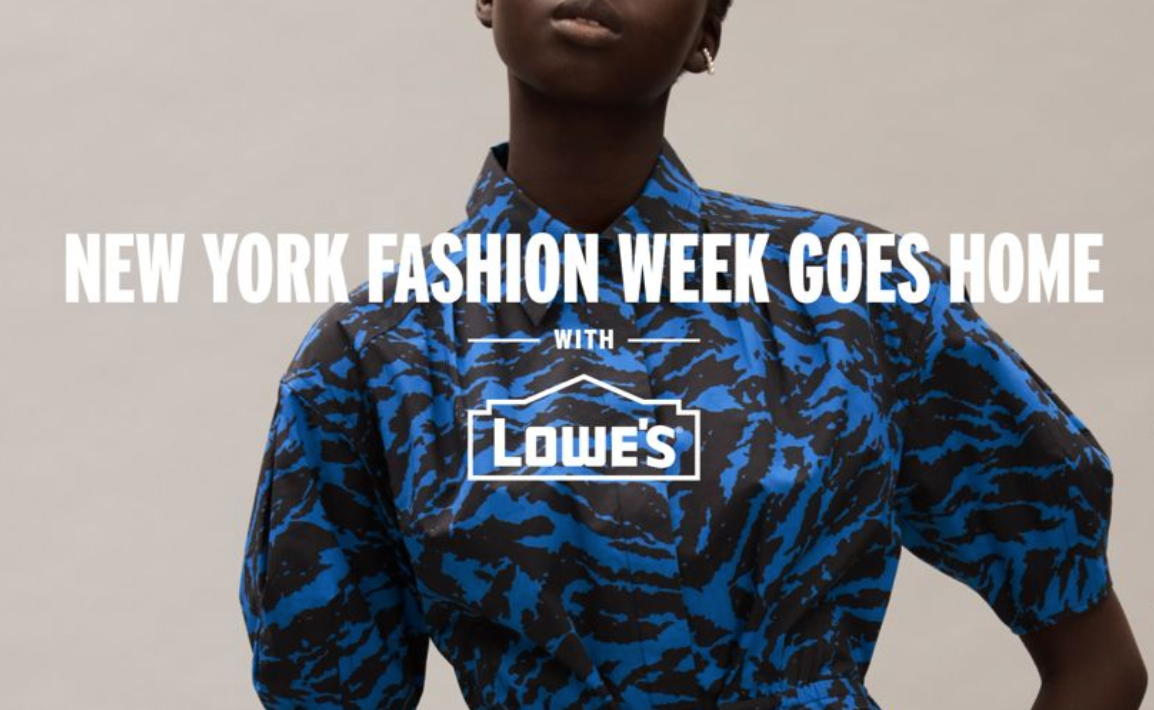 In the biggest fashion crossover curveball since Crocs and my closet, Lowe's revealed a major collaboration with next month's New York Fashion Week.
Designers Christian Siriano, Jason Wu, and Rebecca Minkoff will integrate Lowe's products into their upcoming outdoor presentations next month.
Lowe's will livestream each designer's show on its Twitter account.
The Lowe's logic: A quarantine surge in home improvement sales made living rooms "an epicenter of fashion," said Lowe's chief brand and marketing officer Marissa Thalberg.
Meanwhile, apparel sales haven't quite recovered from record lows. That may have dented designers' show budgets and opened the door for an unexpected partner.
Here's the thing: Home and apparel crossovers work best when brands with overlapping audiences or aesthetics co-create items. But the Venn diagram of Lowe's target customers and NYFW regulars is two separate circles. If the Lowe's items plugged into designers' shows aren't personalized to their brands, the tie-in will ring inauthentic.
Designers are also chasing media impact value, a key metric for measuring a fashion show's success, by airing their shows on the Lowe's Twitter account. But the retailer's not topping any must-follow lists: it only has ~280,000 followers on Twitter.