Source: Halie LeSavage Morning Brew
Ascena Retail Group, parent to Ann Taylor and Lane Bryant, officially filed for Chapter 11 bankruptcy yesterday. Yes, I triple-checked this time.
Around 60% of sales across Ascena's brands came from its stores, so COVID-19 closures left a crater. But ballooning debts and an overcrowded portfolio hamstrung Ascena before the pandemic.
In 2019, Ascena attempted to clean up its balance sheet by selling off maurices and liquidating Dressbarn.
That wasn't enough. Now, Ascena will close 1,600 of its 2,800 stores and sell off its plus-size label Catherines.
This one hurts, even if you didn't buy your First Real Job outfits at Loft. With Ascena on top of the Chapter 11 pile, more retailers have filed for bankruptcy so far this year than in all of 2019.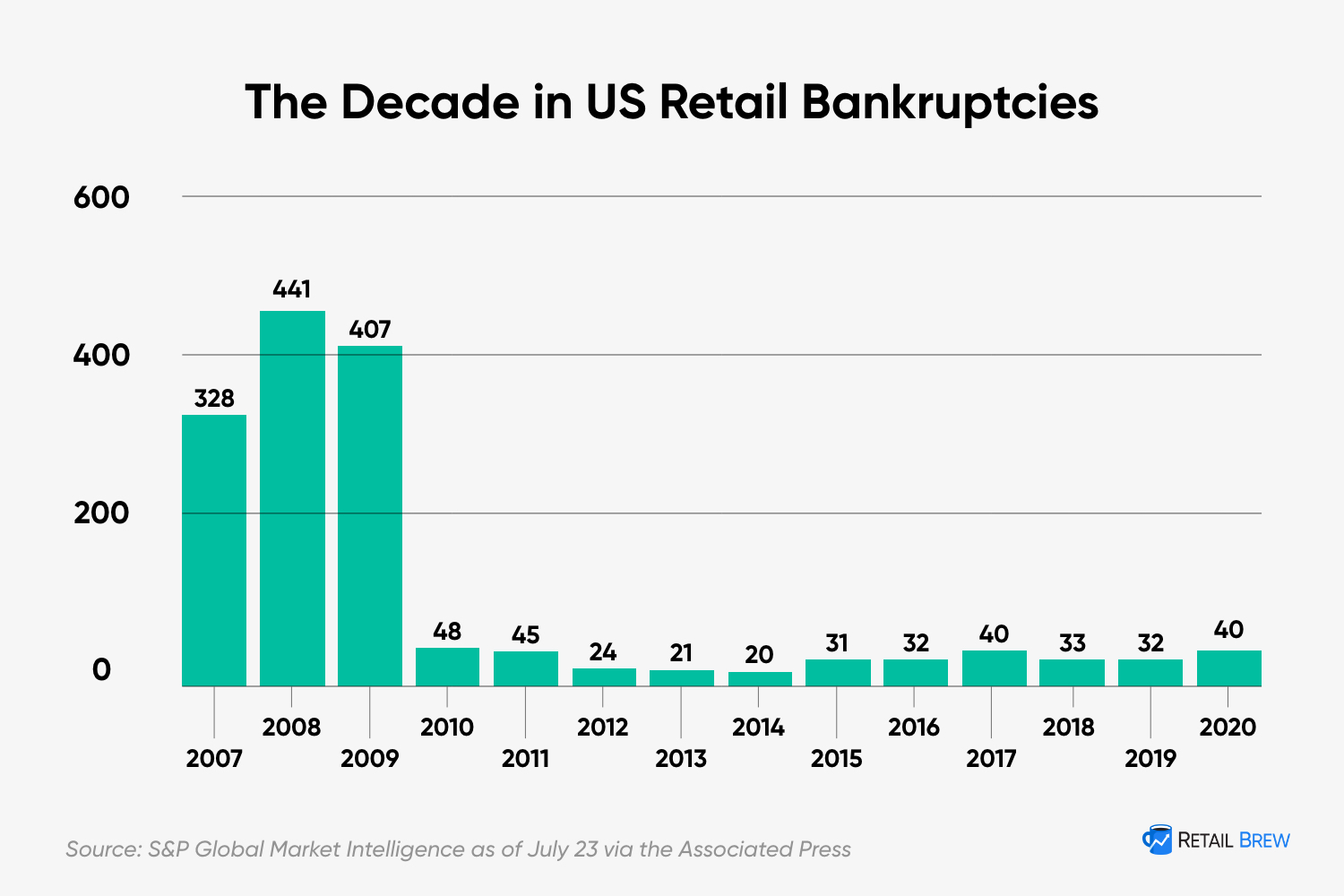 Who's next? In an all tops, no pants world, other apparel conglomerates may consider sending their lowest-performing brands to that great big mall in the sky. But the impacts of COVID-19 could still set them up for bankruptcy post-trim.
Ascena's filing also pushes mall owners into tough territory: It's one of the biggest tenants at Brookfield, Simon, CBL, and more.
https://www.morningbrew.com/retail/stories/2020/07/24/ascena-retail-groups-bankruptcy-retail-crosses-grim-milestone?utm_source=morning_brew