If you are looking for a WINNING restaurant concept that would be 1) first to market, 2) family-friendly yet very cool  3) will possess a great opportunity for expansion, I would like to speak with you!
In my work as a commercial broker specializing in restaurant and retail concepts, I rarely see concepts that make me want to get involved at this level but this concept is fantastic.
This is a franchise and the candidate must meet the following criteria:
$1MM in net worth (can include an investment partner)
$500,000 in liquid capital
Ready to begin development in next 3-6 months
Previous experience in the restaurant industry a plus but not required.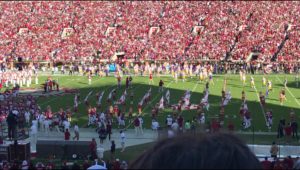 Tracy Gatewood
Broker / Biggest Fan
Gatewood Retail Real Estate
tgatewood@gatewoodretail.com
205-469-6099 office