Ecommerce will never perfect experience because it has none to perfect. Their main playing cards are price and convenience and at times, selection. These are extremely important features of the retail game but the true winners have conquered the outstanding customer service demands of the successful brick and mortar experience then married that to seamless ecommerce.
Tracy Gatewood |  Gatewood Retail

Source: Hallie LeSavage | Retail Brew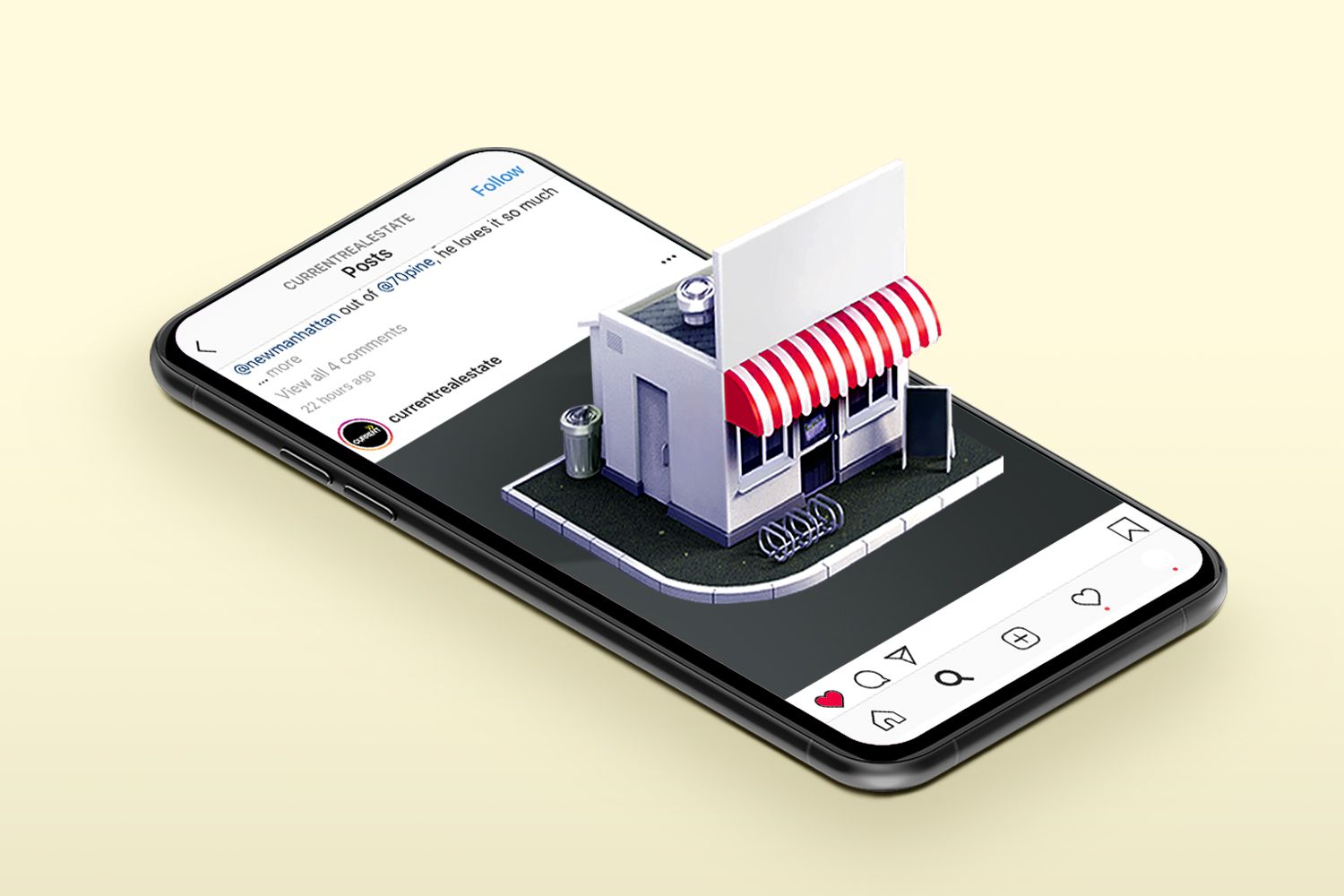 The pandemic has expedited retail's shift from physical stores to digital commerce by approximately five years, per IBM's U.S. Retail Index. That means new earnings jargon for retailers—and new routines for shoppers.
Speaking of retailers' first priority…the Harris Poll exclusively shared an August survey of 1,962 U.S. shoppers' attitudes toward e-comm with Retail Brew.
The results reinforce that the summer of "acceleration" will become a lifelong shift. 71% of U.S. shoppers surveyed by Harris Poll said they're satisfied with purchasing items online that they used to buy in stores.
It's a matter of convenience. "Not only have companies delivered the essentials with speed, efficiency, and relative ease," said John Gerzema, CEO of the Harris Poll, "but now Americans have realized that they can get goods they once thought they would only buy in-person with just a few clicks."
But online's not perfect yet. Pixelated product images make shoppers nostalgic for petting the cashmere table at their nearest J.Crew. 47% of U.S. shoppers say they still miss the "general experience" of shopping in a store—but not for the cash register small talk.
40% of women and 41% of men miss seeing and testing products.
43% of women and 32% of men miss browsing items that weren't on their shopping lists.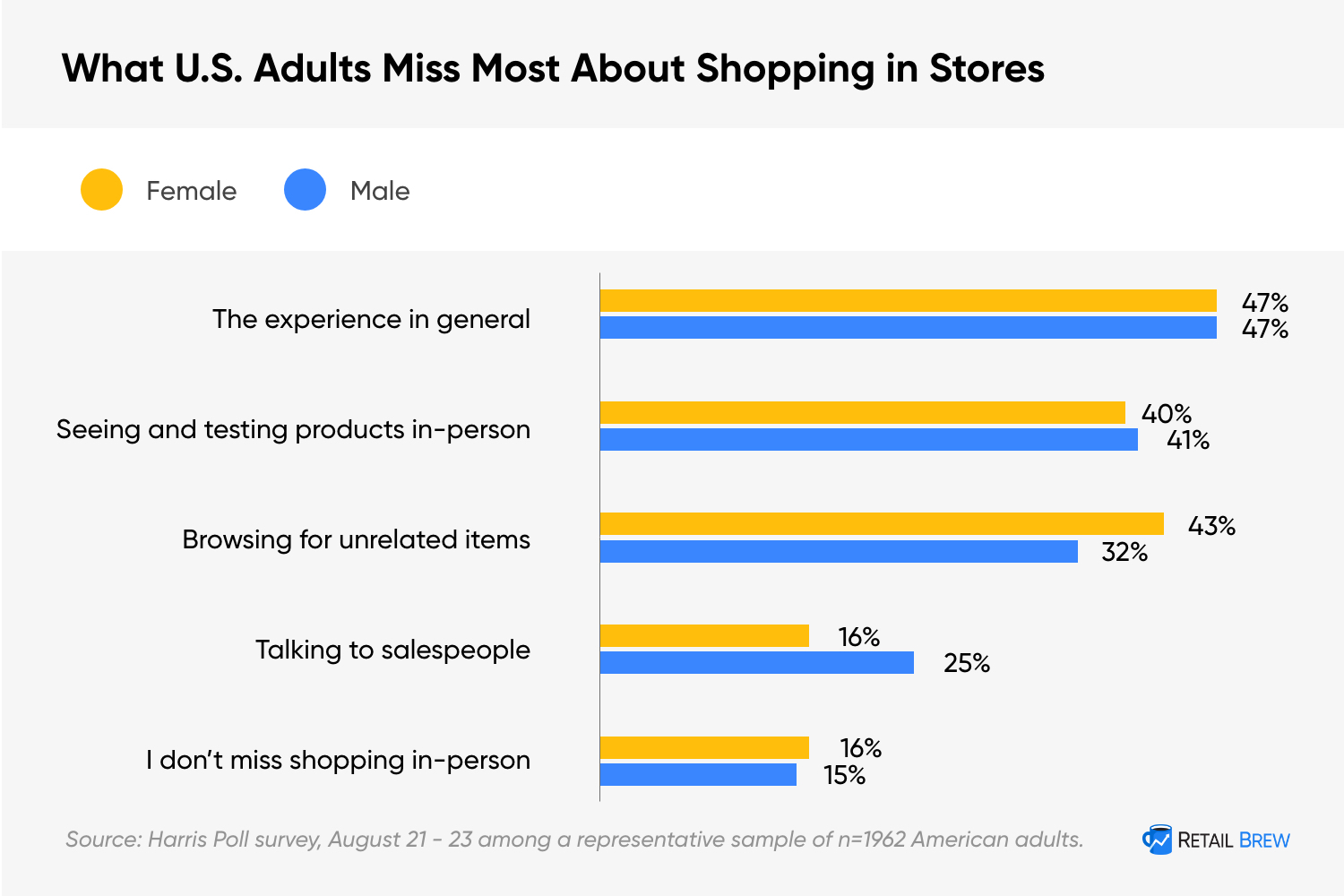 Francis Scialabba
How to deal
Sephora can't teleport moisturizer samples to me before I hit purchase quite yet. But Gerzema noted two areas that can help retailers scratch shoppers' itch for capital-E experiences.
Customer personalization. Retailers can inject their brand persona into e-comm pre-order (with algorithmic product recs) and post-order (with branded packaging).
Digital reliability. Shoppers want to know the site won't crash when they hit order and that a chatbot can answer their fit questions. So refining storefront tech is a must.
Looking ahead…Black Friday and Cyber Monday are ~90 days away. Retailers are guaranteed to drive more online sales than usual this year—but the brands that honor shoppers' requests for better digital experiences will stand out.